Product Description
WHOLEFOOD BAR
Warrior Wholefood is Warrior's latest innovation, taking whole ingredients such as Natural Peanut butter, Organic Agave syrup and Rolled oats to create a unique and delicious protein flapjack, 100% Dairy Free with ZERO Soy Protein and ZERO artificial sweeteners, this is a delicious on the go snack!
3 Bars
Incredible Flavours!
Amazingly Delicious!
Vegan
Vegetarian
Ingredients
Facts
(3 Bars)
Ingredients Per Serving
45g
Serving Information
Serving Size: 1 Bar (45g)
Nutritional Information Per 45g Serving: Energy (kJ/kcal) 721/172 Fats (g) 5.04 Of which saturates (g) 0.98 Carbohydrates (g) 20.27 Of which sugars 6.87 Of which polyols 3.69 Protein (g) (dry basis) 11.52 Salt (g) 0.13
May contain Oats, milk, eggs, nuts and peanuts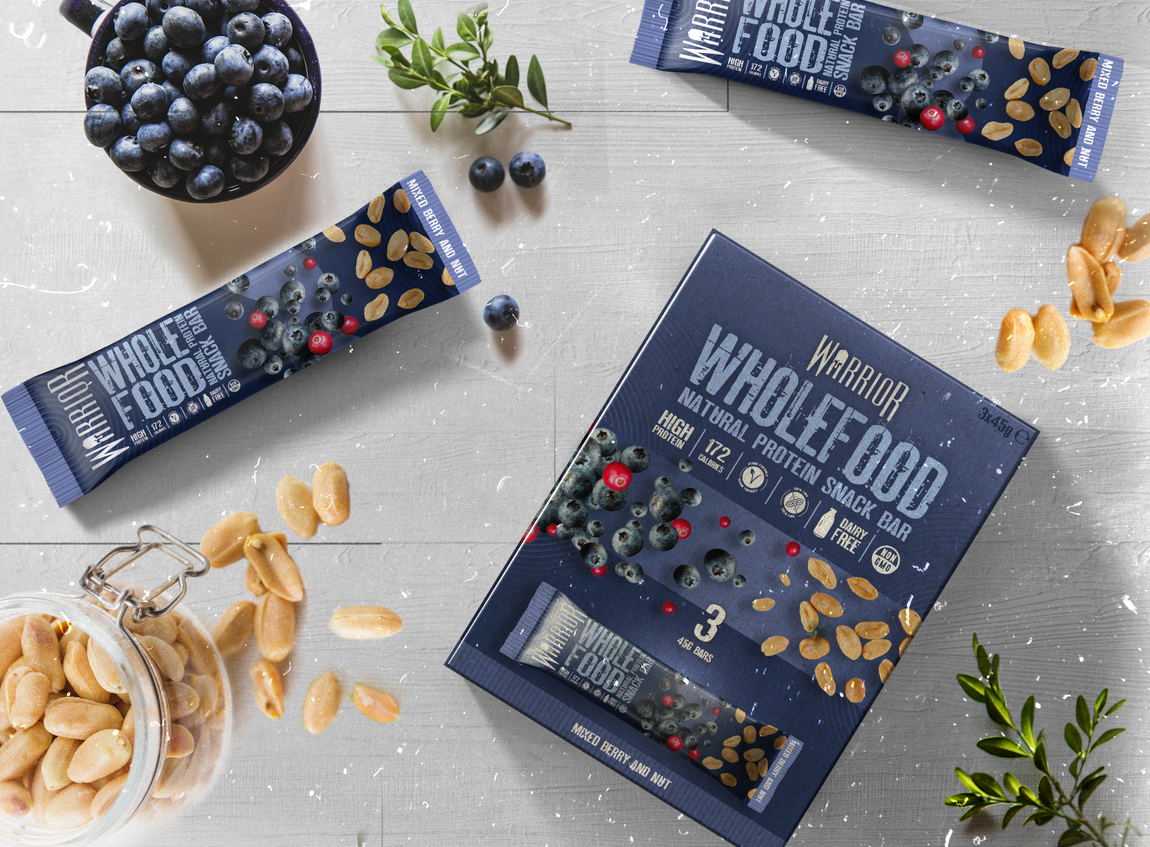 THE WARRIOR® ETHOS
Warrior® was created with a single purpose in mind – a single, solitary goal. To bring to market the best sports supplements in the world, and improve the athletic performance of those who consume them. We want to help those dedicated athletes who leave everything on the battlefield and strive with each training session….to become the best that they can be.