Product Description
COLLAGEN PEPTIDES
Introducing the new Warrior Collagen Peptides in a convenient 180g size, made from premium bovine collagen. Our collagen peptides are the perfect addition to your daily routine for promoting healthy skin, hair, nails, and joints. Our product is gluten-free, dairy-free, and paleo-friendly, making it accessible to a wide range of dietary preferences. Each serving contains 12 grams of collagen peptides, which are easily absorbed by the body for maximum benefits. Our collagen peptides are also unflavoured, making them easy to mix into any drink or recipe without altering the taste.
12g Collagen Peptides
Mix in Hot or Cold Liquids
1 Simple Ingredients
Dairy Free
Genetically Modified Free
Gluten Free
Ingredients
Facts
15 Servings
(Serving Size - 12g)
Ingredients Per Serving
12g
Serving Information
Serving Size - 15g (1 scoop), Servings Per Container - 15
Nutritional Ingredients Per Serving: Hydrolysed Collagen Peptides (Bovine)
Produced in an environment that produces Milk, Egg, Soy, Wheat, Peanuts and Nuts.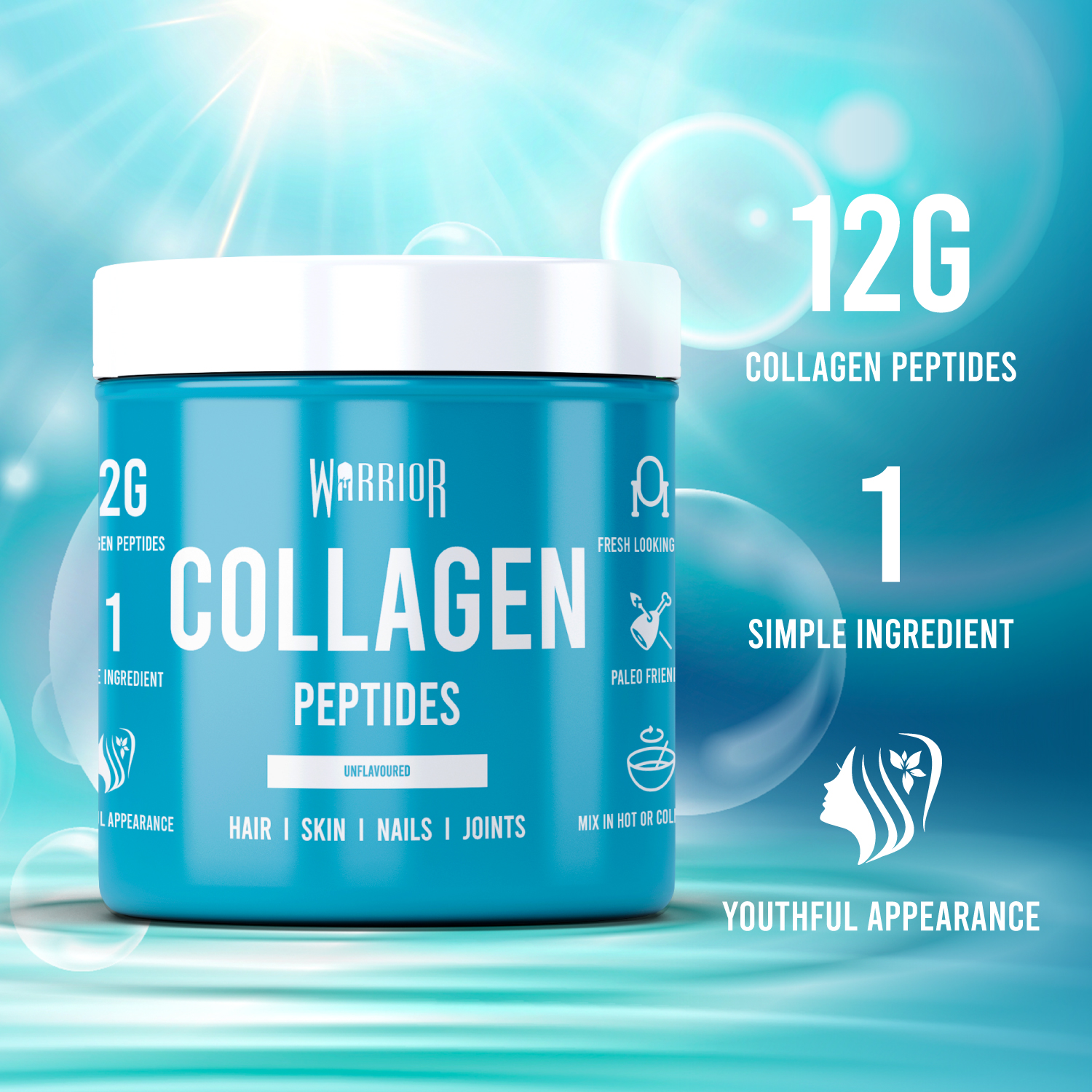 THE WARRIOR® ETHOS
Warrior® was created with a single purpose in mind – a single, solitary goal. To bring to market the best sports supplements in the world, and improve the athletic performance of those who consume them. We want to help those dedicated athletes who leave everything on the battlefield and strive with each training session….to become the best that they can be.