Product Description
CREATINE NITRATE
Warrior Creatine Nitrate is a superb nitric oxide powerhouse. Creatine is bonded to nitrogen creating Creatine Nitrate, this leads to exceptional blood flow and incredible Creatine delivery to working muscles. Add to your favourite pre-workout today to turbocharge your workouts!
100 Power-Packed Servings!
Nitric Oxide Production
Excellent for Endurance
Dairy Free
Genetically Modified Free
Gluten Free
Vegan
Vegetarian
Ingredients
Facts
100 Servings
(Serving Size - 2.5g)
Ingredients Per Serving
2.5g
Serving Information
Serving Size - 2.5g (1/2 scoop), Servings Per Container - 100
Nutritional Ingredients Per Serving: 100% Ultra-Pure Creatine Nitrate Powder
Produced in an environment that produces Milk, Egg, Soy, Wheat, Peanuts and Nuts.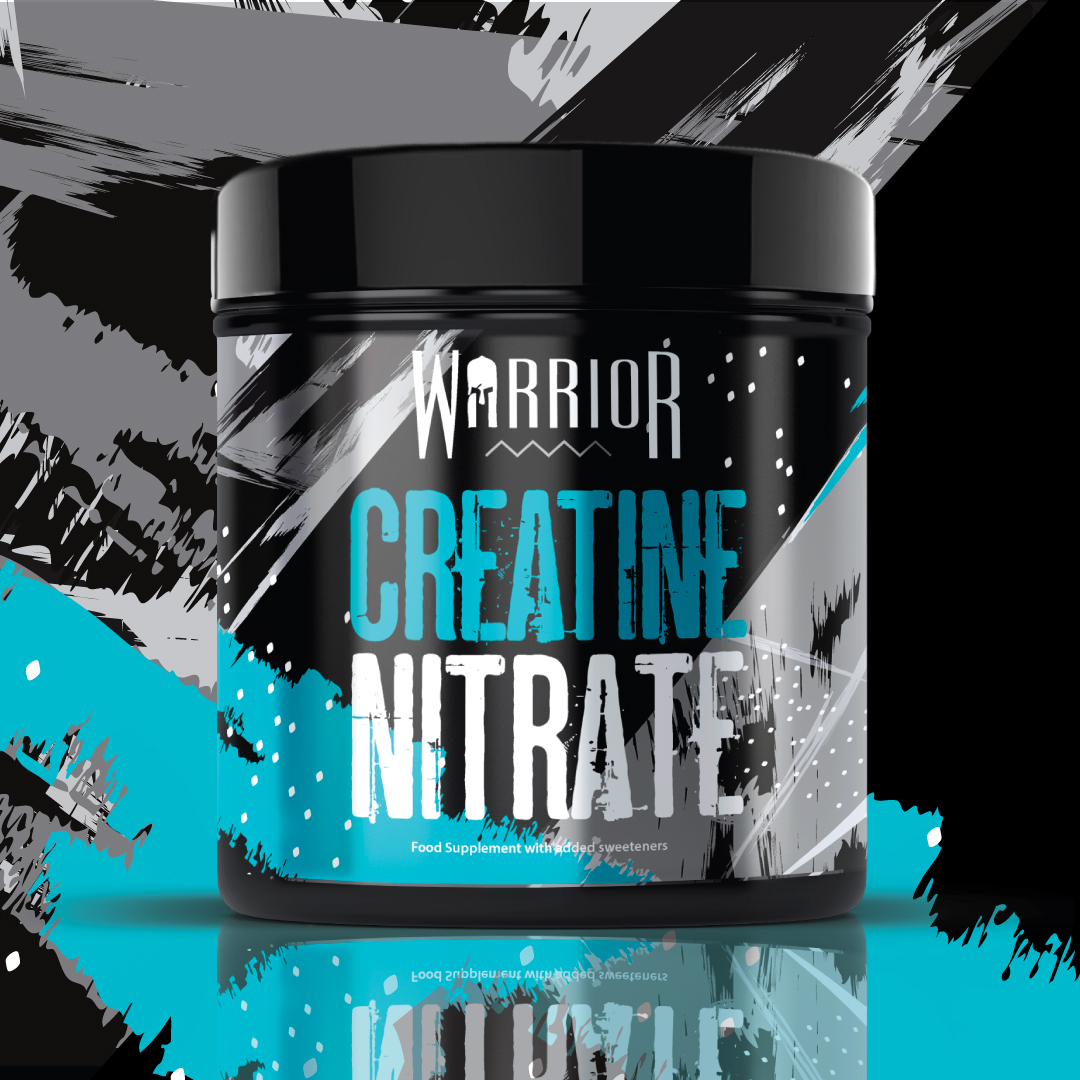 THE WARRIOR® ETHOS
Warrior® was created with a single purpose in mind – a single, solitary goal. To bring to market the best sports supplements in the world, and improve the athletic performance of those who consume them. We want to help those dedicated athletes who leave everything on the battlefield and strive with each training session….to become the best that they can be.